The Burlesque Suite DJs @ Mu Mu
From left to right, DJs Gavin, Darren, Abbie, Jon and Laurie (not pictured). Snapped 27/08/11. Rare to have so many of us in the same place at the same time! Top night.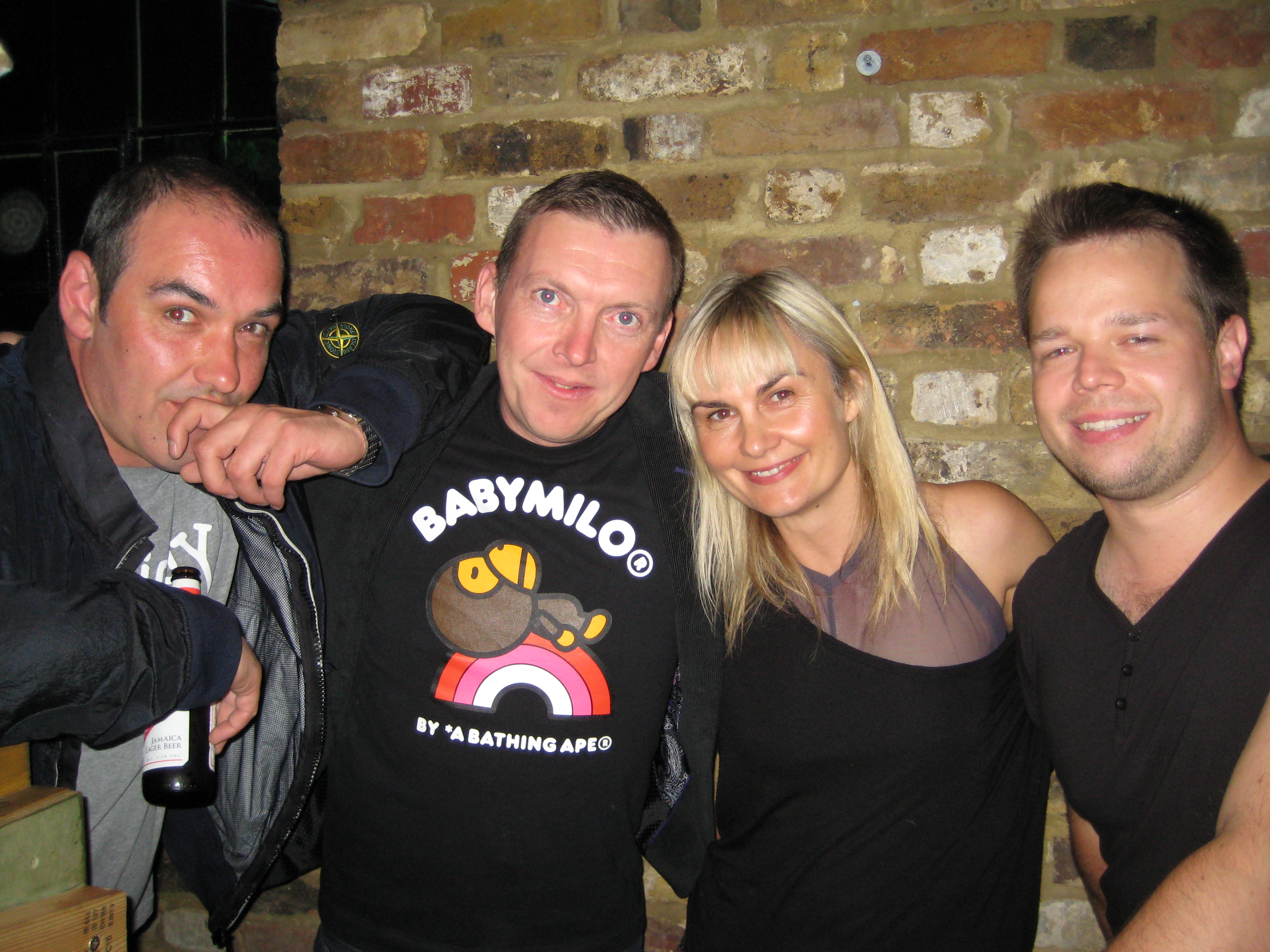 Tags: Burlesque Suite, DJs, Mu Mu, pics
DJing gives you wings
Always the turntable tart, I felt inspired today to craft this little homage to Hermes the great messenger of the Greek gods. Natch.
Seeing as our trusty cans live half their lives clamped to our noggins, they also deserve the chance to look flash an' all.
(They'll probably survive one gig I'll wager)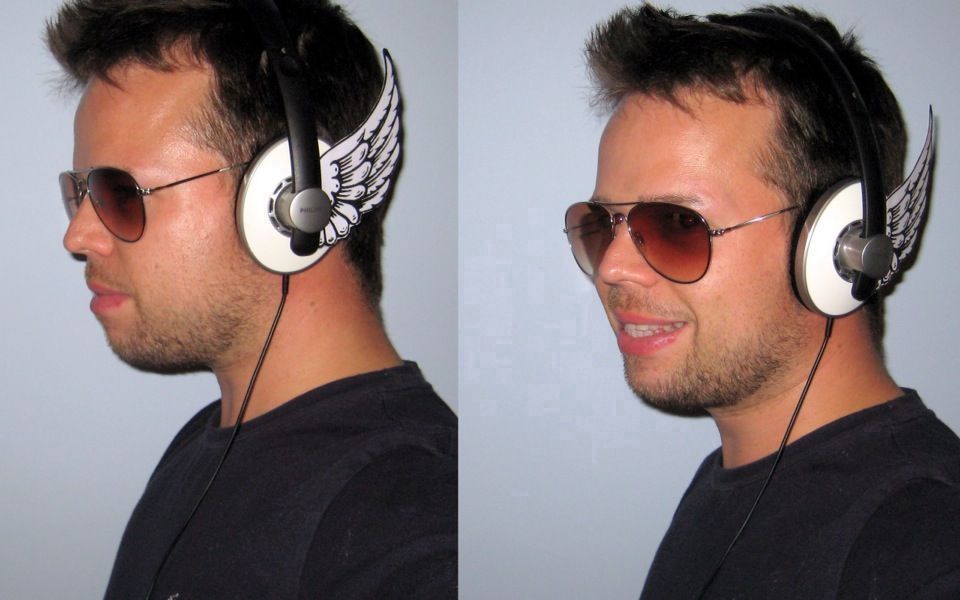 12 inch boobs
Lured in by the title? Shame on you! Just my cheeky slipmats.
Quite hypnotising when they spin…