Special gig @ Hospital Records / Liquid Sessions 5th Birthday, Fri 22nd October, Source Bar Maidstone
Summer's over? Sheesh! Get a load of this: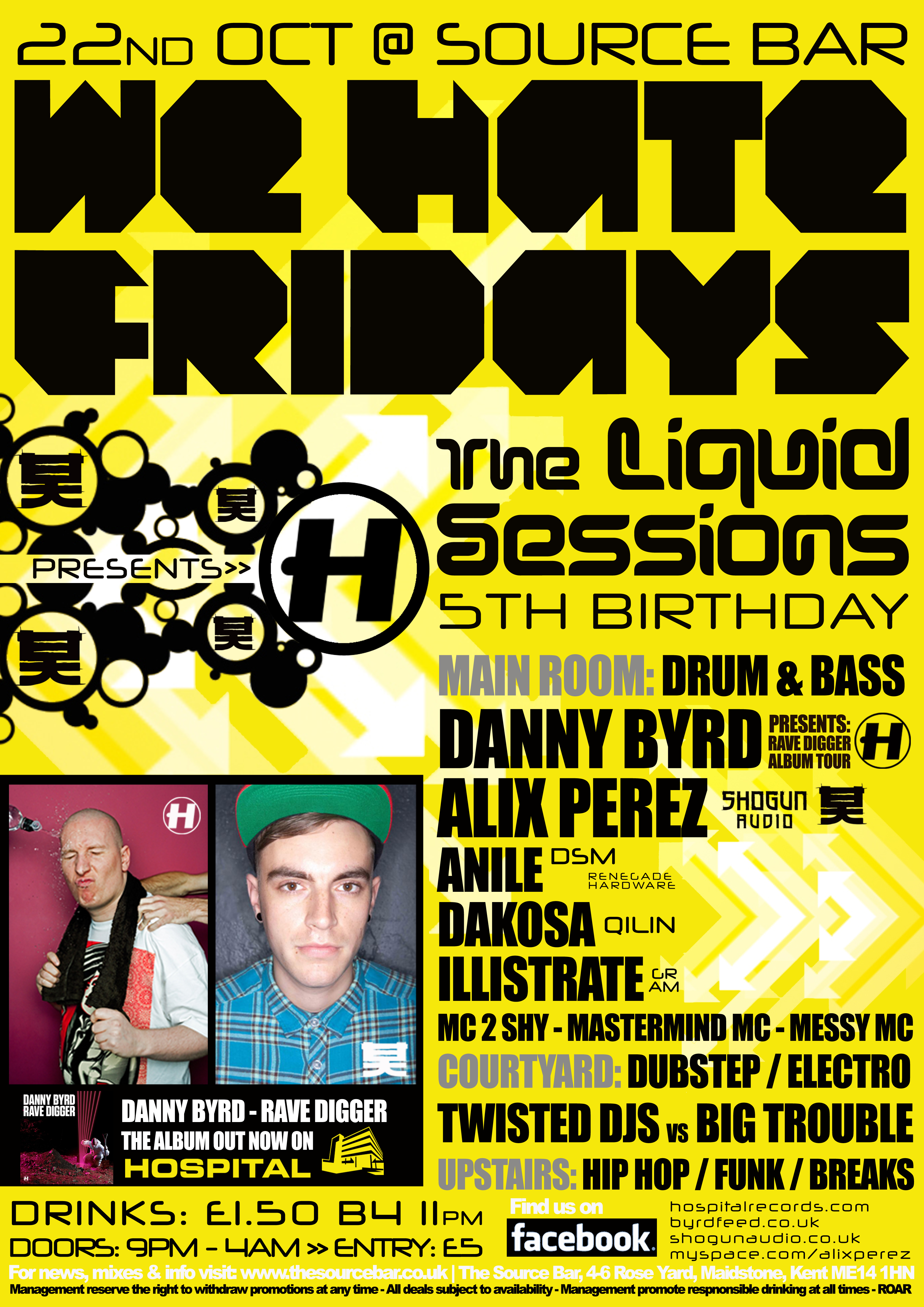 Tags: gig
Categories: Gigs
Bonus giggy wig
Holla!
Come feel the noise this Sunday from 8pm at R Bar, Maidstone with yours truly en residence for a night of experimental musicality (funk, soul, hip hop and a smattering of dubbysteppykindashizzle for good measure).
Live web radio stream via here
Check the specs: event details
Tags: dubbysteppykindashizzle, gig, Maidstone, R Bar, radio
Categories: Gigs